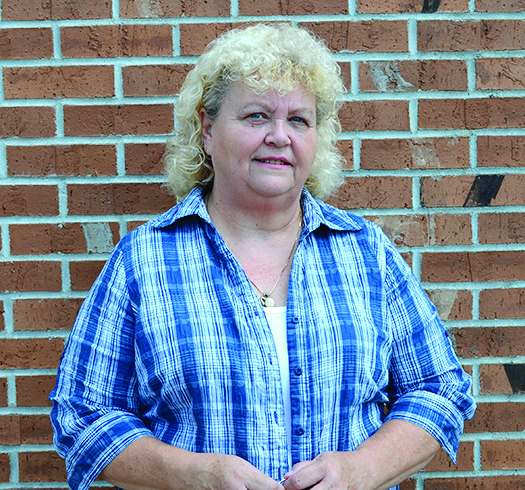 Doretta Malerba-Cathcart is eager to experience Frontier Days in Charlotte in a new way. After working on the festival in one capacity or another for close to 20 years, she feels she will be to relax and enjoy Charlotte's biggest festival.
Malerba-Cathcart, who served as general chair of the Frontier Days board for three years, was named 2015 Charlotte Frontier Days Grand Marshal. The selection, she said, came as a shock.
"It's going to be different," she said. "It's going to be very different."
Different for her, though, is a good thing. She said she is looking forward to being able to experience all of the different activities and events Frontier Days has to offer.
"I don't think I've been able to see everything in one year," she said. "I've always been so busy."
She started volunteering during Frontier Days in the mid 90s, dipping ice cream at Oak Park on Sunday afternoons. From there, she began working the Frontier Days Saloon and slowly became more involved. First, she joined the saloon committee, where she spent five years. She then advanced to vice chair of the Frontier Days board, serving two years before moving into the general chair seat for three years.
She said she took pride in showing off her community to the thousands of visitors that experience Charlotte during the festival. Now, she's eager to really experience the festival with family and friends.
"It's something I always missed in the past," Malerba-Cathcart said of enjoying Frontier Days with family. "I've always had to go in a different direction. I'm looking forward to hanging out with my family. I've got four grandsons coming to town that I'm looking forward to spending time with."
A Charlotte resident all of her life, Malerba-Cathcart takes great pride in her community and said she tries to help out in the community when and where she can. She served on the Relay for Life of Charlotte committee for a number of years, serving as co-chair for a couple years.
"When I worked at Carters, we were always involved in something, helping in some way," she said.
Her dedication to the community was not lost on the current Frontier Days board, which is one of the reasons she was selected to serve as this year's Grand Marshal, said Heide Dean, general chairperson.
Charlotte Frontier Days officially gets underway Thursday, Sept. 10 with the opening of the Candy Ford Saloon, which will host the Prince and Princess Pageant, Marcia Weld Scholarship Competition and Dancing Deputies. Doors open at 6 p.m.